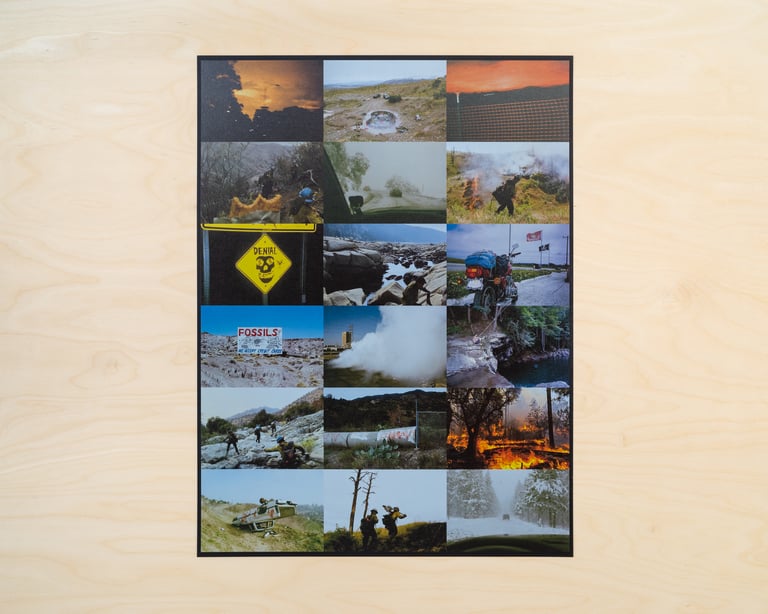 Dennis Wornick - Wildland Poster
18x24" Limited Poster Edition of 100, Signed by the Artist.
Printed in the USA on Heavyweight Black Paper with Matte UV Coating.
Dennis Wornick (b. 1991, Texas) is a Los Angeles based multi-disciplinary artist. His paintings, sculptures and photographs culminate in a series of visual investigations into unconventional subject matter. The result is an uncompromising body of work that references his interest in unseen histories, and an attempt to chart the complex trajectories of the American cultural landscape.
An active wildland firefighter, Wornick has been documenting wildfires across the Western U.S. for several years,  photographing his assignments alongside crewmembers in realtime. Working between dual roles of participant and recorder, Wornick provides unprecendented access into the perilous and oft-misunderstood profession that few outside the close-knit fire community can comprehend.
This material, to be published as a forthcoming book with Silent Sound, "Wildland" offers insight into the cascading relationship between nature and humanity where fear, tenacity, threat, and disbelief are all much closer in proximity than at odds.